BIOS
Robert James

The 2011 Uff is Tough Race will benefit Robert James who is a 43 year old battling cancer. He lives in Collingdale, PA. with his wife Eileen and six children. It was discovered in October 2010 that Robert has testicular cancer after it had spread to his stomach and lungs. He has had three surgeries to remove five tumors. One in his neck, two in his abdomen and two in his chest. Robert had to travel to Sloan Kettering Cancer Center in New York for the most recent surgery because one of the tumors had cut off blood circulation to his kidney.
Robert is an electrician with Union Local 654 but has been out of work since his diagnosis. He has undergone chemo and radiation and his return to work is undetermined at this time. Robert is very active in the community, involved with his children and their many sports and activities. He is the coach of St. Joe's in Collingdale's Track Team.
Jim Zeller
The 2011 Uff is Tough Race will benefit Jim Zeller who was diagnosed with HEP C after being involved in a car accident where he lost a lot of blood. (1980) unfortunately, the new blood that he received was infected with the virus. Since then Jim received annual biopsies on his liver to track the progress of the virus along with various screening with blood work.

For many years the virus was in remission and Jim continued to live a normal life. Then in 2008 the routine screenings showed that the virus had progressed significantly. In other words, Jim `s body began to fail him. His coloring changed from a healthy pigment to a yellowing of the skin and eyes. This was only the tip of the iceberg when you look at what was happening to him internally. He began treatments with the University of Pennsylvania to try and beat the virus.

The doctors soon realized that the treatment wasn't enough. Successfully, the treatments were able to rid his body of the virus and he could move on to the next stage of being blessed with a new liver. During the time of treatments it was like hell on earth for Jim, his wife Marianne and his four daughters; Larissa, Christine, Julia & Natalie.

The family as a whole experienced countless Emergency Room visits and sleepless nights where Jim would be screaming out in pain, vomiting blood, and being scared for his life. He also experienced lapses in memory, and high ammonia levels which left him wondering where he was, and who his family members were, even when he was in the comfort of his own home. This continued for three years until death was literally knocking at Jim's door and God blessed him with a new liver. He received his liver on April 12, 2011 and this did not come with an easy price (8 hour surgery). Soon after, he needed another major 6 hour surgery, to remove the scar tissue along his intestines that formed from the original car accident that started this whole journey.

He continued through his recovery still needing blood transfusions, blood work, care for his newly formed diabetes and abdominal scar tissue. He went months at a time only being able to eat ice-chips, and feeling the loneliness that the hospital brings once visiting hours are over.

Presently, Jim is going through physical therapy, still fighting infections in his stomach which need serious attention. It has been a long and hard fight that has not come without huge amounts of strength from both him and his family. Special attention is due to his wife, Marianne, for all the hard work, thousands of phone calls, trips to the doctor that she so selflessly provided throughout all of these experiences. It is no secret that there is still a long road of recovery ahead for Jimmy and the Zeller family. With the support and love from those around, the faith and hope is kept high.

The family would like to extend thanks to all of those who have offered up their prayers and kindness over the last couple of years. They truly do make a difference and have been answered. They would also be very grateful for your continued support because there is still suffering that is present, suffering in a financial sense, emotional and physical. This fight is soon from over, but faith is high after seeing the effects of the love and kindness from family, cousins, aunts, uncles, friends & and those with a caring heart.


The information contained in this e-mail message is intended only for the personal and confidential use of the recipient(s) named above. If the reader of this message is not the intended recipient or an agent responsible for delivering it to the intended recipient, you are hereby notified that you have received this document in error and that any review, dissemination, distribution, or copying of this message is strictly prohibited. If you have received this communication in error, please notify us immediately by e-mail, and delete the original message.
The 2009 Uff is Tough Race benefitted two courageous young children from the Philadelphia area, Sammy Bradly and Dennis Stephen Foreman. As they fight their battle with cancer, we all continue to pray for both of their speedy recoveries. Here are their stories: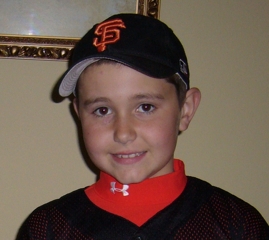 Sammy Bradly—A Hero to all
Sammy Bradly is a 12-year-old baseball fan from Newtown Square, PA, and a student at Paxon Hollow Middle School in Broomall. On Wednesday, June 10th, 2009 Sammy was diagnosed with Acute Myelomonocytic Leukemia (AML). Upon the diagnosis, Sammy's family was devastated. They never thought that something like this would ever touch their family. Since that day their lives have been changed forever.
Sammy has been in treatment at the A.I. duPont Hospital in Wilmington, DE and is being treated with a 6 month treatment plan of intensive chemotherapy. His parents have been by Sammy's side every day caring for him and supporting him in his fight with this deadly disease. He is strong and courageous and we are in awe of his bravery. He is our HERO!
Sammy will continue with his treatments until late December 2009. He has a Facebook page (http://www.facebook.com/pages/Pray-for-Sammy-Bradly/86728252905) that is meant to tell his story and provide support to him and his family during his courageous fight.
Dennis Stephen Foreman—Avid Phillies Fan, All-Star Baseball player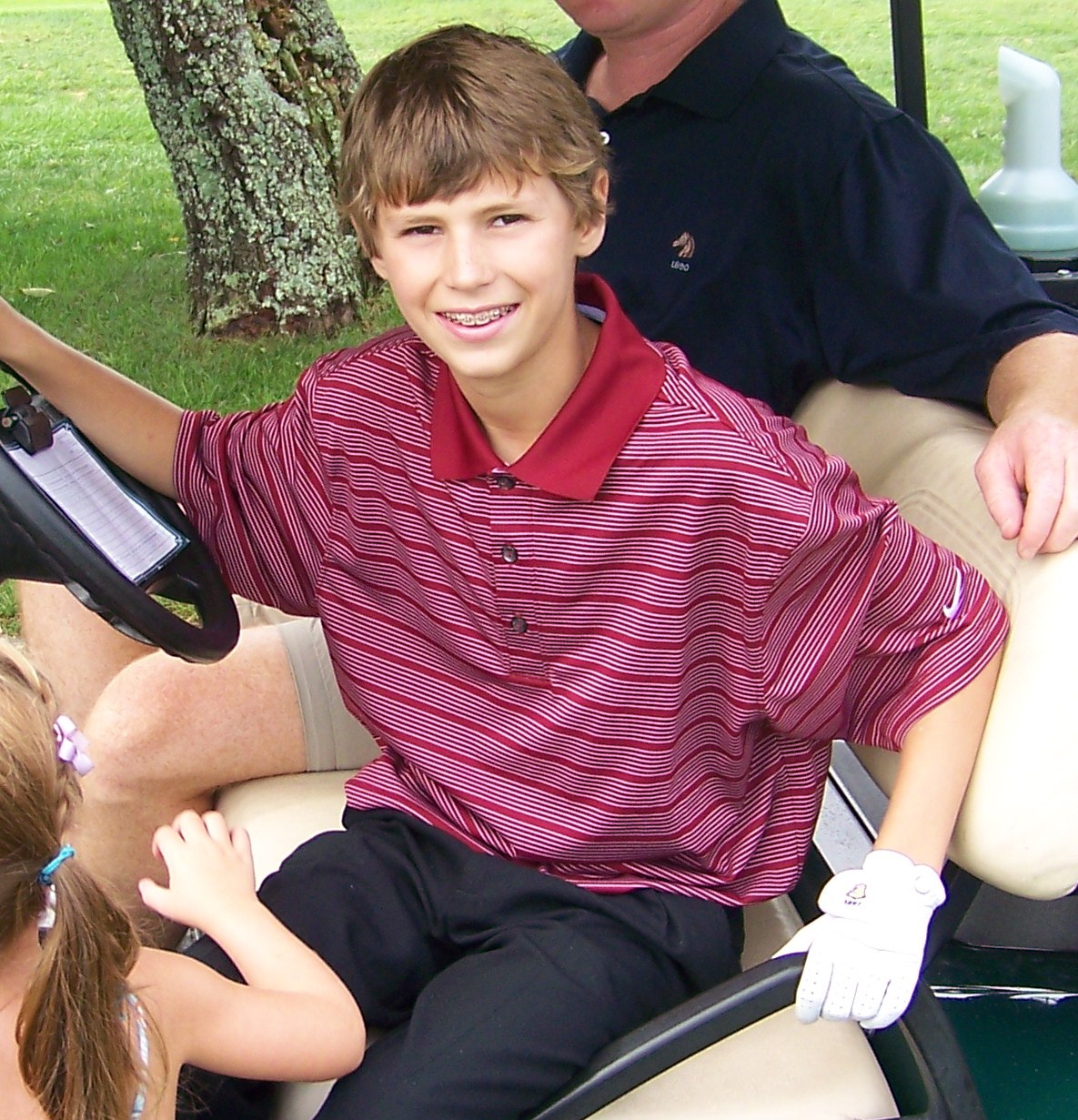 Dennis Stephen Foreman is a 13-year-old 8th grader and avid Phillies fan from Northfield, NJ. He has played baseball since he was a toddler when his father taught him to catch by throwing socks at him while doing laundry. He was always advanced at the game despite not being one of the bigger kids. He has played in the Northfield Little League making every all-star team throughout his short career. This past year, he moved up the 13 year old Babe Ruth and also played on a Travel team (A Shore Sun Devils). Baseball is his life.
This past spring, Dennis Stephen was having some issues with the way he was feeling. He was fatigued and his legs were hurting. Blood tests initially said he had lymes disease. Very strong antibiotics were given which had adverse effects on him, but he continued to press on and play every game even though he did not feel any better. The doctors then did more tests and no results came back. As some time went on and Dennis was still not feeling any better, his parents took him Children's Hospital in Philadelphia where they said there was no indication of lymes left, but that he was anemic. Then Friday of Labor Day weekend (September 4th) they saw a bulge on Dennis Stephen's side and the local doctor said to take him to CHOP again. The doctors did a scan and every parent's worst nightmare was diagnosed. There was softball sized mass wrapped around his kidney and it was found to be cancerous.
Between the diagnosis and the surgery, Dennis played some golf and saw a Phillies game while sitting in the Diamond Club at CBP that was donated by a friend. He was very excited to talk about his experience while at the game. He also made a comment to his Aunt while taking a walk-- "It is okay that I have cancer, because I am going to be a cancer survivor!" One of his friends called him "The next Lance Armstrong"!
Dennis Stephen was then scheduled for surgery on September 14th. In the surgery they removed a kidney, adrenal gland and surrounding lymph nodes. He is currently recovering at CHOP with his parents by his side. Early indications have labeled the cancer as Wilm's tumor, which is a rare cancer that is normally found in toddlers. He will be starting chemotherapy soon.